Considering switching career and pursuing a new role as a teaching assistant? Well, you certainly won't be alone. Many professionals in the UK move into the education industry, and for many different reasons. Whether you're looking to inspire the next generation, achieve a better work-life balance, or have a job that gives you job satisfaction on a daily basis, teaching and becoming a teaching assistant can really enhance your life.
Working with children can be fun, dynamic, creative but also hard work. From learning about classroom management, understanding how to deal with children from all walks of life and finding out how different students learn, there are many aspects to becoming a great teaching assistant that you need to consider. In this article, we're going to break down the skills and experience required to be a great teaching assistant in the UK and overseas, as well as the type of characteristics that will help you thrive in a classroom environment.
Whether you hope to secure an exciting position in a UK primary school, or you're thinking about applying for an international school outside the UK, we're going to discuss what you'll need in terms of qualifications and skills to become a teaching assistant and then highlight some of the top characteristics many successful classroom support staff have. Bring your skills, life experience and creativity to the classroom and let's find out whether you have what it takes to be a teaching assistant.
UK Teaching Assistant Requirements
To become a teaching assistant in the UK and work in both primary and secondary education, you'll need to have an up-to-date DBS check. Although there will often be a teacher in the classroom with you, all professionals working with children in the UK must hold a valid DBS certificate. This is required by OFSTED to safeguard minors, and without a DBS you will struggle to secure employment.
A degree is not always needed for a teaching assistant or support staff position in the UK. For an entry-level role, you will need to have basic literacy and numeracy skills and will ideally have a minimum of five GCSE qualifications. This will give you a solid foundation when applying to schools and helping students to understand basic and core modules.
Previous experience working with children, or in a teaching or managerial role, would also be an advantage and illustrate your passion for education, teaching and working with young people. You should also be a native or fluent English speaker. If you are bi-lingual or multi-lingual this is a bonus, as many UK schools are accommodating an increasing number of international students whose native language is not English. In these cases, schools require a teaching assistant who can help students develop their English language skills and catch up with lessons.
There are also courses that you can take to help make your transition into the UK education sector easier, such as a Level 2 Award in Support Work in Schools or a Level 4 Certificate for the Advanced Practitioner in Schools and Colleges. You can also start your career as a teaching assistant and gain valuable classroom experience which you can later lean on to become a qualified teacher.
Overseas Requirements And Qualifications For School Teachers
When teaching in another country, a TEFL certificate will help you to find employment as either a teaching assistant or an English language teacher. You can study a TEFL certificate online or within a training centre. A DBS check will also be needed to ensure teaching assistants are safe to work with children of all ages and within a school or university.
For some countries such as China, you will need to have a degree (in any subject) in order to obtain employment as an English teacher or teaching assistant and meet visa requirements. However, it's best to check with the country you hope to travel to for further information about additional visa and entry requirements.
5 Skills And Characteristics To Become A Strong Teaching Assistant
When it comes to skills, work experience and characteristics there are some particular things you'll need to have in order to excel in classroom management, be able to support your students and help out in a school environment. Here are five skills and characteristics that will make you a strong teaching assistant no matter which country you hope to work in.
Confidence: Even if you're not the main classroom teacher, there are many occasions when a teaching assistant might be asked to stand up and present an idea, discuss a topic or talk about a subject. Being confident enough to speak in front of a group of students, clearly explain your points and manage unwanted behaviour in the classroom is key. If you are shy, scared or feel uncomfortable, children can quickly pick this up and you might find that their behaviour starts to get a little out of control. Take a deep breath and ooze self-confidence, even if you're feeling nervous on the inside.
Flexibility: Being flexible and dealing with unexpected classroom situations is an important skill to have as a school teacher or teaching assistant. From IT issues, behavioural problems and changes to the schedule, a typical school day might not always go to plan and you should be able to deal with any hurdles along the way.
Time management: A teaching assistant should always be on time, be prepared and be conscious of when homework or coursework is due in. As a school teacher or teaching assistant, you're basically setting an example for your students. If you turn up late or don't pay much attention to the time, your students will likely follow suit.
Compassion: You've really got to be a people person when working in the education industry. This role will involve working with people and young adults or children on a daily basis. Being compassionate will help you understand your students more and help you to be able to console and comfort them should they be feeling down, unhappy or upset during class. With a kind and compassionate approach, you can gain your students' trust and form a great working relationship with your pupils.
Creativity: Thinking on your feet and being able to come up with games, ideas and discussions will help you to become a great teaching assistant. Creativity is one of the most important characteristics to have and this particular skill will arm you with innovative ways to teach, grab your students' attention and make your lessons fun and engaging.
Ready To Become A Teaching Assistant?
Watching children develop their skills, unlock their potential and grow from strength to strength is a wonderfully rewarding career choice. Becoming a teacher full-time or choosing a more flexible role as a teaching assistant is a great move for professionals looking to inspire future entrepreneurs, creatives and leaders. In a child's early years, you can make a big impression and if you're passionate about helping to support child development, life skills and educate, a teaching assistant job will be a good fit for you. For more information on the next steps to becoming a skilled teaching assistant feel free to take a look at our online courses here.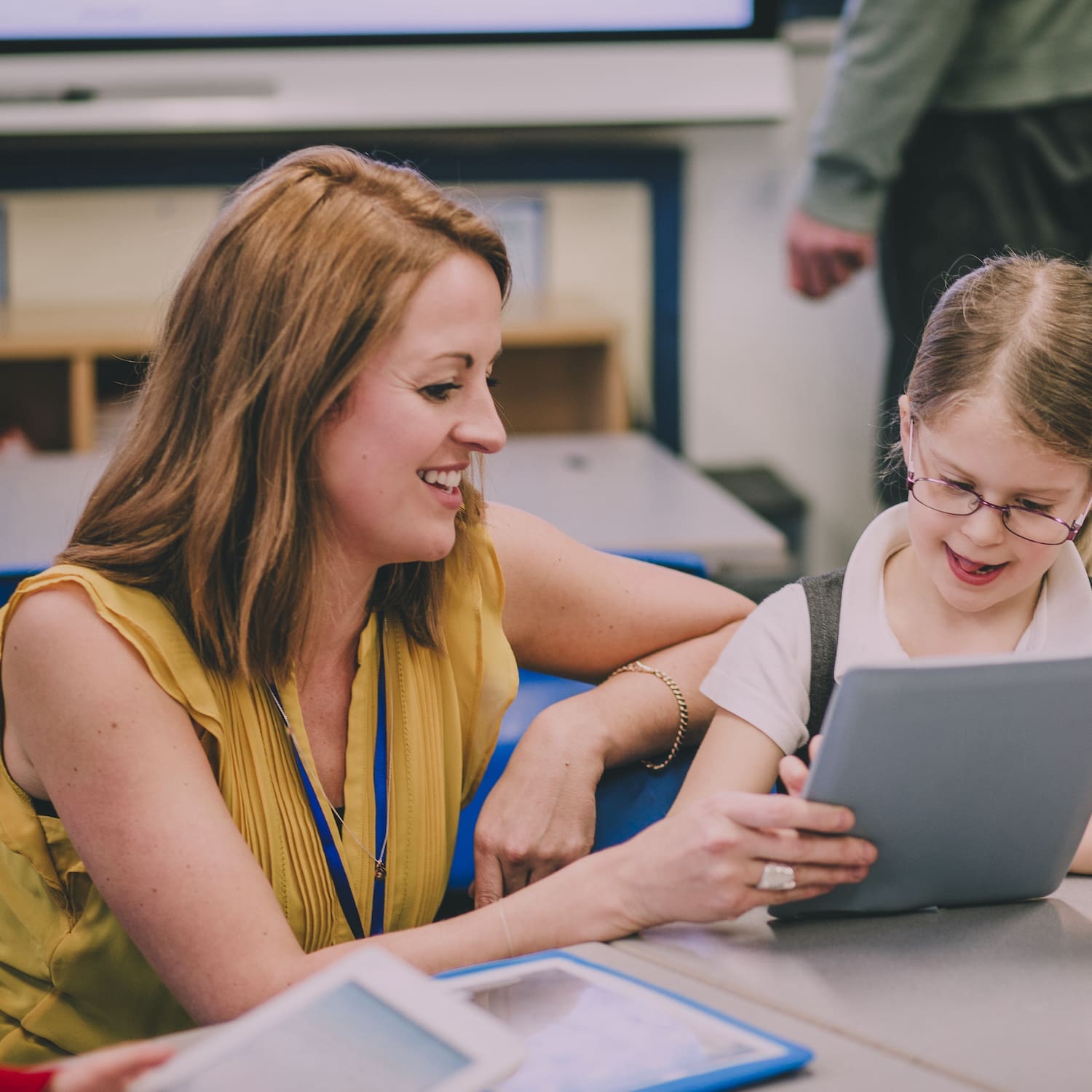 Interested in becoming a Teaching Assistant?
We offer CACHE qualifications to help you become a TA with expert tuition.