There are many benefits of taking time away from work: spending time away from the office gives you the time and the opportunity to spend time with your family, travel the world, focus on your hobbies, or even focus on personal and professional development. But for many employees, a two-week holiday simply isn't enough time away from the office to do everything that you want to do and that is why a growing number of employees are requesting sabbatical leave. Longer than a typical break from work, sabbaticals can last anywhere from six weeks to six months, giving you a much greater period of time to really relax and unwind. Those on sabbatical leave are not required to come into the office, attend staff meetings, either in person or online, or otherwise engage in office life. But what exactly is sabbatical leave? Who is entitled to sabbatical leave? And which employers offer it? Here's everything that you need to know about sabbatical leave:
What is Sabbatical Leave?
Sabbatical leave is a term used to describe an extended period of leave from your employment. You won't go into the office or report to your job every day, but you will still be employed by your company. Sometimes sabbatical leave is paid, and sometimes sabbatical leave is unpaid. It will provide you with the opportunity to pursue other interests or to spend time doing other things. Some of the reasons you might choose to take sabbatical leave include personal issues (such as poor health or the poor health of a family member), studying for additional qualifications that will contribute to both professional and academic growth, other learning and development opportunities, or simply because you need time to rest and recuperate.
When thinking of the term sabbatical leave, you should think of it as simply a break from work. Sabbaticals are more common in some professions than in others. If you work in academia or an educational institute, for example, you may find that you are offered a sabbatical leave for a semester or two to allow you to teach at a foreign university or do research in their field. This will enhance your career as well as grow your reputation within your profession and your field, which will benefit your university, which is why sabbaticals in this context are seen as a win-win situation.
However, sabbaticals are not exclusively an academic break away from work. An increasing number of corporations are offering sabbaticals to their employees: in 2018, 15% of employers offered sabbaticals, with 5% of those sabbaticals being on a fully paid basis. However, not all employees are eligible to take a sabbatical: This leave is usually only granted to employees once they complete a minimum number of years in service, usually more than five years at the company.
Sabbatical leave is not the same as other types of leave. If you are eligible for an annual leave allowance, or if you are entitled to maternity/paternity leave because you have a baby during your sabbatical leave period then you will still be entitled to these leave periods as well. An example of this is that if you take a six-month unpaid sabbatical leave period but have not taken any annual leave before this period, then you would still be entitled to your paid annual leave during your sabbatical, even if you are not eligible for any other payment during that period.
There are many benefits of choosing to take a sabbatical: You can focus on your interests outside of work, rest and rejuvenate, take a break from the stresses and strains of your career, helping to reduce any potential for burnout, and in some cases develop new professional skills. Less often discussed is that sabbaticals can be beneficial to employers too. Here is a comprehensive list of the benefits of sabbatical leave for both employees and employers:
Employee benefits of sabbatical leave:
Huge mental health benefits. This includes reduced general stress, and well as lowering the likelihood of employees experiencing workplace-based depression or anxiety. Employees can take the time to relax and reflect on their performances to date.
Lower employee burnout levels. Employees are able to take time off in the long term before they develop burnout due to long working hours or business stress.
The freedom to pursue opportunities that you might not otherwise be able to pursue when in full-time employment, such as volunteering, or travelling the world.
The opportunity to develop additional professional and academic skills. Employees often take sabbaticals if they wish to return to full-time study and gain additional qualifications.
Employer benefits of sabbatical leave:
Improved employee retention. Employees that are given time away from the office when they need it are less stressed and more likely to remain in the company. They value their employers, because of their perception that their employers value their mental health and well-being. When your employee retention is improved, you don't have the cost of a high employee turnover to contend with, which can be a massive expense for many companies.
Train new leaders. By letting your employees take a sabbatical, you will have the opportunity to train new leaders to take their roles, leading to a more highly trained and well-rounded workforce. This will lead to increased creativity and innovation within your company.
Your workplace will be more satisfied. Employee satisfaction is a huge marker of a good company and can be used to recruit a higher calibre of new employee, whilst also ensuring that your workplace is a happy and positive place to be.
A sabbatical should not be confused with a career break. Generally, career breaks are much longer than sabbaticals, lasting a year or two rather than a month or two. But the biggest difference between career breaks and sabbaticals is that when you are taking a career break you effectively resign from your job, leaving you free to pursue your own interests or apply for new job roles in alternative workplaces. For this reason, although many people use the terms interchangeably, sabbaticals are very different from career breaks.
Companies that Typically Offer Sabbatical Leave
As we have already mentioned above, the concept of sabbatical leave was first introduced in universities and colleges, but it is now incredibly widespread within the corporate world too. If you're interested in working for a company that offers sabbatical leave, then some of the companies in the UK that offer paid sabbatical leave to their employees include:
Buffer. Employees at Buffer are entitled to take six weeks of paid sabbatical leave once they have been working for the company for five years. If they don't take sabbatical leave after this five-year period then their leave entitlement will continue to grow and if, after ten years of employment, you haven't taken sabbatical leave then you can take an 11-week block of sabbatical leave.
Deloitte. Deloitte offers part-paid sabbaticals to their employees provided they use the time to volunteer or undertake projects that will enhance their personal or professional development. These sabbaticals can last from between three and six months, and you will be paid at 40% of your normal salary rate. If you need a sabbatical for personal reasons, then month-long unpaid sabbaticals are also available to employees.
PayPal. As part of their employee rewards package, PayPal offers four-week paid sabbaticals to their employees after each five-year period of employment. Employees are also encouraged to take on volunteering opportunities and include sabbaticals prominently in their list of employee perks.
Adobe. Another tech company with a generous sabbatical package, if you have worked at Adobe for five years then you can take a four-week sabbatical at full pay and benefits. The longer you have worked at the company, the longer the sabbatical you will be eligible for.
Intel. The longer you work for Intel, the longer your potential sabbatical will be. After four years of employment, you can take a four-week sabbatical and after seven years of employment, you can take an eight-week sabbatical. Once you have earnt sabbatical leave, you have three years to take it. This is an incredibly generous sabbatical leave policy.
BrewDog. Unsurprisingly for a brand that has been built around the 'dog' concept, BrewDog offers its employees a 'Dog Years' sabbatical program. For every five years of service, you are entitled to four weeks of sabbatical leave, and employees are also given a week of paid leave if they welcome a new dog into their family.
Epic. The ideal sabbatical programme for travellers, if you want to take time off work to spend time in a country you have never visited before as well as have paid sabbatical leave, Epic will help to fund the trip for you and a plus one.
Vistaprint. After five years of employment at Vistaprint, you will be entitled to a four-week paid sabbatical. This is similar to many of the companies outlined above. But what makes Vistaprint different is that even if you haven't worked in the company for five years, you can still have the paid sabbatical by referring new colleagues to the company. This is a great way to attract new talent to the team and reward existing employees.
Who Usually Gets Sabbatical?
The main factor in determining who will be entitled to sabbatical leave in companies that offer it is how long you have been working within the company. As you can see from the examples above, the average length of time required to earn a sabbatical is five years, but this can vary from company to company.
In some organisations, there are other criteria that must be fulfilled by employees applying for sabbatical leave. These include meeting certain minimum performance standards, and performance is often measurable by way of performance appraisals which most companies conduct with their employees on an annual basis. Sabbaticals are usually available only to employees in senior grades or defined disciplines. This is because offering sabbaticals to senior staff can aid their retention by allowing them the scope to try something different with the security of knowing that they can return to work and that their current position will be left open for them. Even if you fulfil these criteria, sabbatical leave is not always guaranteed. Employer's operational requirements at the time of application may make granting a sabbatical request impossible.
Even if your employer doesn't currently offer a sabbatical programme, if you have been working for a single organisation for more than five years and are a valuable, high-performing employee then this is something that you can ask your employer to consider. They may offer you terms for a sabbatical in order to retain you within their employment.
Legalities of Sabbatical Leave
Employees don't have a legal or statutory right to take sabbatical leave in the UK, and therefore sabbatical breaks are offered at the employer's discretion. Given that there is no legal right to take sabbatical leave, it follows that whether or not the employee will be paid during any period of leave is also dependent on what is offered by their employer.
Whilst there are no legal requirements to offer a sabbatical as an employee, if you do choose to introduce a relevant sabbatical policy in your own company then you need to make sure that this policy is clear and widely available to your employees.
What will the definition of a sabbatical be within your company? Can employees only take sabbatical leave for specific reasons, such as academic development or volunteering? Or can employees take a sabbatical from work for any reason?
Who will qualify for sabbatical leave? Will sabbatical leave be available to all employees within your company, or will they have to have been working in your organisation for a certain period of time to be eligible? In most companies, you must be employed for five years to earn a sabbatical, but only you can decide what will work best for your company.
Will your sabbatical leave be paid or unpaid? You are not required to pay your employees for their sabbatical leave. But given that one of the primary benefits of sabbatical leave is improved well-being, and being under financial pressure would massively impact that well-being, it may be a better idea to offer paid sabbatical leave to your employees in the long run.
How will you decide whether a sabbatical request will be approved or not? You should have clear approval guidelines in place that can be accessed by all employees. This policy should outline how sabbatical requests will be evaluated, and what this will mean in terms of their pay and contract of employment. For a sabbatical policy to be successful, it should be as straightforward and transparent as possible, and available to both employers and employees whenever necessary.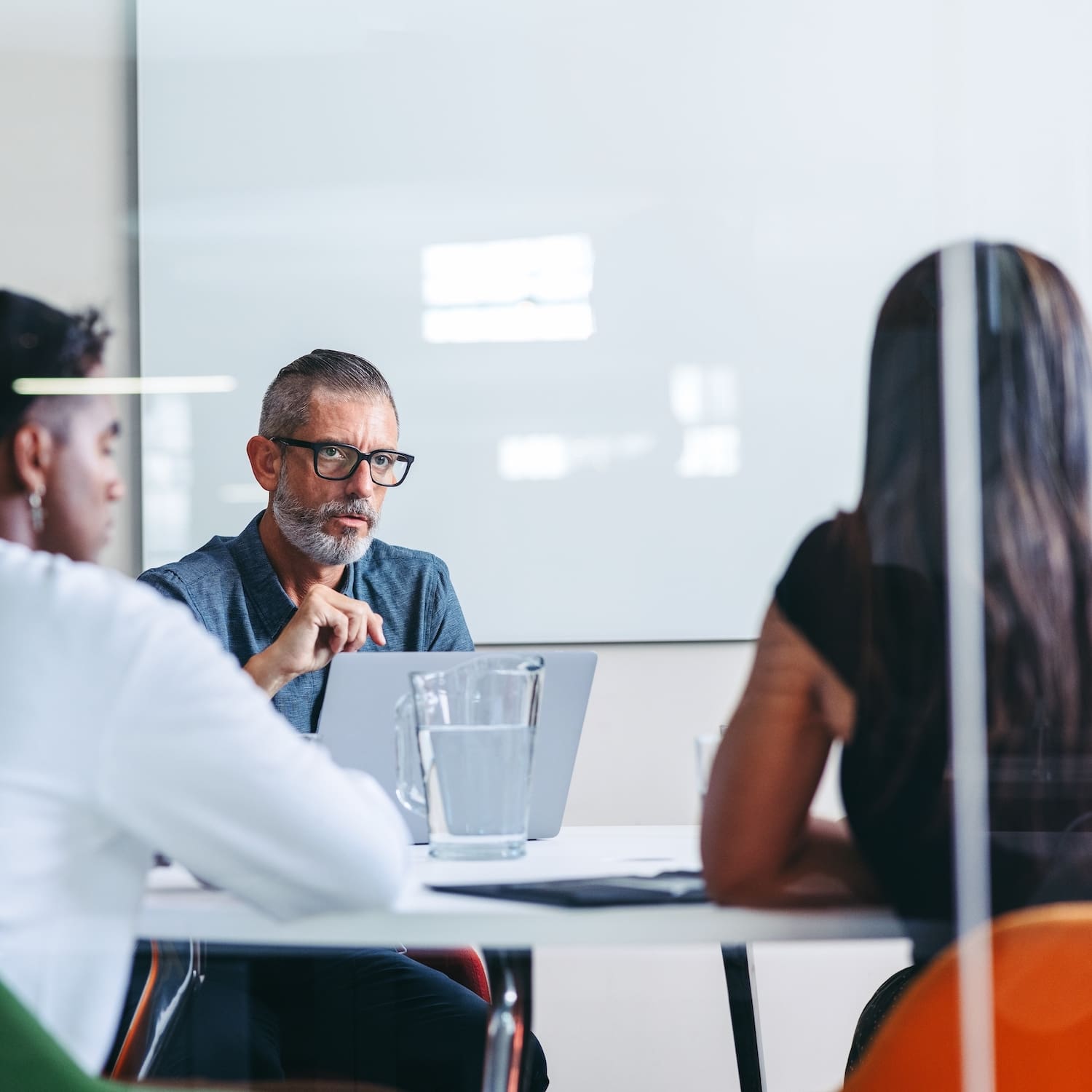 Interested in a Management course?
We offer the NCFE Level 3 Management course through our online campus.