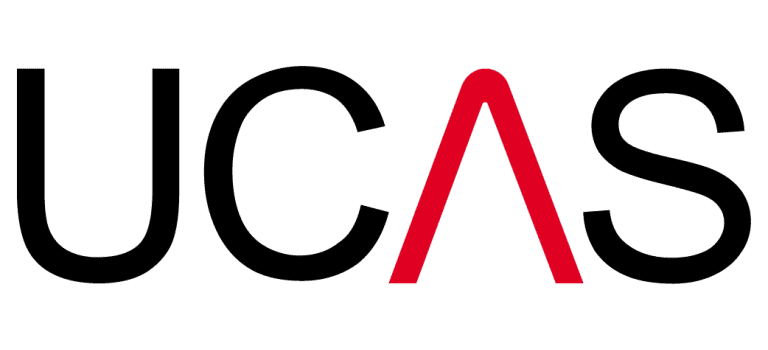 If you have ambitions to attend university then you'll probably already be familiar with the term UCAS points, however, you may not know how to get into University using them. As attending university is essential for many job roles, getting onto the right courses could be an essential part of ensuring you reach your career goals. Your main barrier to that coveted university place? Ensuring that you have enough UCAS points to secure your position. But what is a UCAS point, how do you get UCAS points, and why is this all so important? Here is a full breakdown of everything you need to know:
What Are UCAS Points?
The University and Colleges Admissions Service (UCAS) is, as the name suggests, the system that controls and monitors admissions to both universities and professional colleges in the UK. Whilst some universities will have an assessment criterion for a place in their schools that goes beyond your academic achievements, which is why the interview stage is considered vital for many universities or courses, as a general rule, you will need to achieve a set number of UCAS points to accept your place.
The UCAS points system (also known as the UCAS tariff system) is used to allocate points to all post-16 qualifications. In short, your qualifications and the grade you achieved in them are converted into points. Achieving an A grade at AS level, for example, is worth 20 points whilst an E grade in the same course is worth 6 points. Achieving an A* grade at A level is worth 56 points, whilst an E grade in the same course is worth 16 points. This example clearly demonstrates that both the level of course you take and the grade you achieve will dramatically affect the number of UCAS points you are allocated.
It is important to note that, because UCAS points can only be assigned to post-16 qualifications, GSCE's are not worth any UCAS points. However, that doesn't mean that universities won't look at your GSCE grades, and other achievements, when assessing your suitability for a course. If you wish to study medicine, for example, then most universities will ask that your application is supported by a minimum of five GCSEs: These should include the 'core' subjects of maths, English and the three sciences.
You should be aware that whilst applications to all universities in the UK are made via the UCAS system, not all universities are currently using the UCAS points system. In fact, around two thirds of universities still use the old grade system when stating their entry requirements. In this case, offers to prospective students typically look like "ABB" or "BBC" rather than being assigned a points value. If you are more used to seeing your grades in terms of UCAS points, you can easily convert this offer into points for your own convenience.
A final, important note is that even if you do meet the UCAS points values, not all universities will accept all qualifications as part of their entry requirements. Some universities will not accept a General Studies A-Level as a valid qualification for entry purposes, for example, so any UCAS points earnt for this qualification will be deducted from your total for the purpose of your entry assessment. For this reason, if you already have a specific university or course in mind, it is worth ensuring that the A-Levels, AS-levels, or other UCAS-led qualifications that you seek will be included in the entry criterion.
How Do UCAS Points Work?
As outlined briefly above, all post-16 qualifications you achieve are allocated a number of UCAS points based on the level of qualification and the grade you achieve. The main qualifications that individuals use to translate into UCAS points are A levels, AS levels, and Level 3 diplomas, certificates, and awards, although there are other qualifications that can also be used for this.
To help you better understand how UCAS points work, and how many you might earn from your studies, here is an outline of the number of points you can expect to achieve from these qualifications:
For AS Levels:
| | |
| --- | --- |
| Grade Achieved | UCAS Points Allocated |
| A | 20 |
| B | 16 |
| C | 12 |
| D | 10 |
| E | 6 |
For A Levels:
| | |
| --- | --- |
| Grade Achieved | UCAS Points Allocated |
| A* | 56 |
| A | 48 |
| B | 40 |
| C | 32 |
| D | 24 |
| E | 16 |
If you have taken A levels and AS levels and are following a conventional route to university then this simple points system makes calculating the number of points you have achieved simple. However, a huge number of people do not use simply A levels and AS levels on their university application, and in this case calculating your number of UCAS points can be a little trickier. Luckily, UCAS have a tariff points calculator on their website, so you can simply enter the name of your qualification and UCAS will tell you how many points this equates to.
If you have studied vocational subjects then it is worth noting that whilst the points gained from AS and A levels in similar (but not the same) subjects can be included in your UCAS points tally, this is not always the case for vocational subjects. If you have an English literature AS level and an English language A level, the points from both will count, whilst if you have an AS and A level in English literature, only the higher qualification is valid.
If you hold two or more qualifications which follow on or have duplicated content, such as a Certificate in Childcare and a Diploma in Childcare, you only receive Tariff points for the highest level achieved (the Diploma) unless your university says otherwise. This is worth checking with your chosen university when you make your application, and does not mean the certificate in childcare will not add value to your application: by having two qualifications in the same field, you are showing your commitment and passion for the subject you wish to study.
Why Would I Need UCAS Points?
The main reason that you would need UCAS points is because some universities and colleges use UCAS Tariff points in their entry requirements. But this is not the only (or even the main) criterion that most universities will use when assessing the suitability of a candidate. The overall point score is also often not as important as the subjects in which those points have been achieved. So if, for example, you are applying to study English Literature then the university you have chosen may well offer you a place on the proviso that you secure over 150 UCAS points, but they are likely to add a condition that 40 of those points are from your English Literature A Level.
This is even more likely to apply to science subjects, or to subjects like Medicine or Engineering, where a strong foundation in Maths or Science subjects is considered an essential prerequisite. You may well have the 170 UCAS points required (as an example) but if these are in subjects such as music and drama then you won't have the transferable skills that the university is looking for.
In short, you often need UCAS points in order to attend university, and this is the main and only real reason that the number of UCAS points you have achieved will be important. But the number of points is often not the most important factor in determining whether or not you will get the place you are looking for: the subjects those points have come from is also a significant factor, and other elements (such as an interview, your wider qualifications, or even your personal statement) will also be used to assess your suitability as a rounded individual, rather than just a number.
What Courses Get You UCAS Points?
The number of courses that are allocated UCAS points is actually rather restricted, so you shouldn't worry if the course you are undertaking doesn't have a UCAS point value. UCAS Tariff points are allocated to qualifications generally studied between the ages of 16 to 18. These include A levels, AS levels, Level 3/SCQF Level 6 qualifications. Scottish highers can also be converted to UCAS points. Level 2 qualifications such as GCSES are not counted, and do not earn you UCAS points, although that doesn't mean that they won't be taken into account when you apply to attend an institute of higher education.
UCAS points can also be gained from a wide range of institutions outside the realms of formal academia too:  qualifications earned by completing essential skills courses (Wales), certificates of personal effectiveness (CoPe), and Cambridge Pre-U qualifications also count, as do a whole host of other vocational or skills-based qualifications that are easy (and fun!) to achieve between the age of 16 and 18. Whilst formal education, and formal qualifications, are important, it is possible to think outside the box when looking for ways to achieve the UCAS points you need to follow your career dreams.

What If I Don't Have Any UCAS Points?
Are you studying for a course that doesn't translate to UCAS points? Don't worry! Just because a qualification doesn't gain you any UCAS tariff points (and is therefore not considered to have a value in UCAS points terms) that doesn't mean a university won't look favourably upon it and still consider it a vital part of your application. This is particularly true of vocational courses, and if you are applying for a vocational course at university. Lots of qualifications aren't on the UCAS points system, but that doesn't mean that these courses don't have value, and this doesn't mean they aren't accepted by universities and colleges! They generally accept a wide range of qualifications studied around the world, and will look at applications on a case-by-case basis.
If you don't have any UCAS points, or you don't have enough UCAS points to secure the place at university that you want to attend, and you have been studying for A levels or AS levels,  then you have two main options: these are either to start from scratch by taking some qualifications that will help you earn the UCAS points you need, or re-sitting the exams for qualifications you have already taken, in order to improve your grades and increase the number of points you are allocated for your studies.
Whilst, technically, you don't need UCAS points to get into university, it is unlikely that you will be able to attend university without qualifications (such as A levels or AS levels) that are then converted into UCAS points, but it is possible to attend university if you don't have UCAS points, particularly if you are applying as a mature student with a wealth of life experience or additional vocational qualifications.
How to Earn Extra UCAS Points
Whilst the most conventional route to earning UCAS points is via formal academic qualifications, as outlined above, there are other ways that you can earn extra UCAS points too, many of which may well involve hobbies or pastimes you already have! Here are some of the most popular of these:
If you already play a musical instrument then engaging with formal music exams is a fun, and easy, way to boost your UCAS points score. From grade 6 to grade 8, in both instrument and music theory examinations, UCAS points are assigned. Reaching the very top level in these, simply by mastering your preferred instrument and enjoying your hobby, could earn you up to 30 additional UCAS points
Are you a dancer? In much the same way that formal music exams are allocated a UCAS value, so are formal dance examinations. You can earn UCAS points from grades 6-8 and the number of UCAS points available, just like with music exams, will depend on the grade you take and whether you achieve a pass, merit, or distinction. Of course, dancing (or playing an instrument) to this standard requires a lot of skill and practice, but if dancing is a hobby that you already engage in then this could be a great way to boost your UCAS score
Volunteering is not only a great way to engage with your community and give something back, it can also earn you extra UCAS points. Whilst these qualifications can be pricey, completing either a NOCN Diploma or Award in International Volunteering would both broaden your academic and world-wide horizons, earn you additional UCAS points, and make you look even more attractive to universities because it would show that you have a significant skill base outside of the academic arena. As an extra bonus, volunteering is also a worthwhile pastime and it can be a lot of fun!
If English is not your first language, then you might find that a Cambridge ESOL Programme is beneficial to you: these courses are aimed to help you grow your confidence and your proficiency in both speaking and writing in English, but they are also worth valuable UCAS points that could help you with your university application
Horse riding is great exercise, and a great way to relax and unwind after a hard day of academia. But if you enjoy horse riding then you should know that getting horse riding qualifications from the British Horse Society can also translate to UCAS points. There are up to 32 UCAS points available, depending on the qualifications you achieve and your competency in the saddle
If you already have an apprenticeship, or are considering an apprenticeship as a route into the workplace, then you should know that this also carries a UCAS value, with up to 56 points available. Apprenticeships allow you to gain experience in your field or work and earn a wage at the same time: they are a great way to decide if a field is right for you, and you can then transfer your experience to UCAS points in order to go to university to further develop your skills. Whilst getting an apprenticeship can be tricky, because they are so competitive, there is a lot of value to these, and to seeing any apprenticeships you have already undertaken as a transferable skill
These are not the only qualifications that could earn you extra UCAS points, but just a selection to provide an example: every time you take a course (either short or long), achieve a qualification or certification, or work within the community, it is worth investigating whether these can be transferred to UCAS points, and help you to achieve your long term academic and career goals.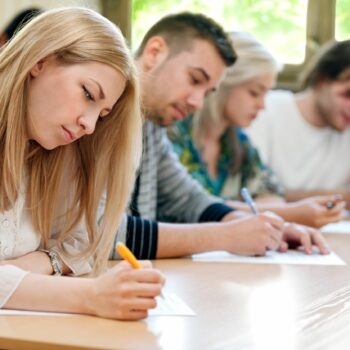 Interested in doing an A Level?
We offer a range of A Level courses through our online campus.