If you enjoy spending time with small children and believe that every child deserves the best possible start to life, it could be that a childcare practitioner job is a right choice for you. According to the Government's latest survey of childcare and early years providers, there were 72,400 early years childcare settings in the UK in 2020, providing a wealth of opportunities for childcare practitioners to establish and develop their careers.
A childcare practitioner is sometimes also referred to as an early years practitioner or a nursery nurse. Caring for children correctly at this stage is critical for their social, mental and emotional development, making childcare practitioners a vital role that will have a great impact on wider society.
If you're thinking of training as a childcare practitioner then you may be wondering what a childcare practitioner salary is or how to find the best childcare practitioner jobs. Here's everything you need to know:
What is a Childcare Practitioner? 
A childcare practitioner is a childcare expert who specialises in working with and caring for children aged up to five years old. As a childcare practitioner, your primary role will be to safeguard and educate children within a registered early years setting. The duties you can expect to perform will vary slightly depending on the ages of the children in your care, but you can expect that your job will entail some of the following aspects:
Feeding babies and supervising the meal provision for older children. In some settings, there may be some light cooking duties involved in providing these needs
Changing babies and providing personal care for older children. This could involve potty training, assistance with toileting, as well as support with handwashing, changing and other personal care needs that may arise
Developing literacy and numeracy skills, in an age-appropriate way. This will involve such activities as reading stories, playing counting games, developing drawing and pen control skills, and basic letter recognition
Observing the progress and development of each child, recording this accurately, and regularly sharing these records with parents
Understanding the Early Years Foundation Stage framework, and working within this to support child learning and to set appropriate tasks and activities
Making sure children are safe, both when they are in your care and when they are not. Reporting any issues or concerns you may have about a child's safety to the relevant authorities
Unlike teachers, childcare practitioners do not focus on formalised education, instead they encourage children to learn through play and making learning fun. For this reason, childcare practitioners have more freedom to use their imaginations and be more creative in the activities that they set up for the children in their care.
Childcare practitioners usually work within established childcare settings, such as day nurseries, pre-schools and other childcare environments. These settings often open between 7 am and 7 pm to cater to the needs of working parents, so you can expect to work either for long days or for shifts within this time frame. Some childcare practitioners will also provide out-of-hours care for their children. For example, there are some childcare settings that will cater specifically to parents and primary caregivers that work night shifts. The hours can, therefore, be varied, but it is often possible to set your shift patterns to suit your own needs.

Personal Qualities of a Childcare Practitioner
The most important personality trait that anyone considering a career as a childcare practitioner will need is a love of children. This is vital: if you don't enjoy working with, supporting and being around small children then this simply isn't the right career path for you. Other personal qualities that are highly desirable for those seeking a childcare practitioner job include:
Patience and empathy. Young children are trying to understand their place in the world around them, and often deal with complex emotions that they aren't yet able to control. As a result, they are often curious, but they are also prone to meltdowns and emotional outbursts. You need to be patient and empathetic when dealing with both of these elements of early years development
Warmth and understanding. Each child has their own unique personality. Your role is to let that personality develop whilst demonstrating non-judgemental warmth and understanding with every child in your care
Confidence. Behaviour management of small children also requires confidence. Your role is to teach children which of their behaviours is positive and which is not. This will also require behaviour modelling: if the children see you treating others with confidence and respect then they will follow suit. This also goes some way to explaining why childcare practitioners don't raise their voices at children; so that the children don't raise their voices in return
Excellent communication skills. Communication skills will be vital for building relationships and interacting with the parents and primary caregivers of the children in your care. You will complete a daily handover with each of these parents, and your manner should be clear, friendly and encouraging. Parents will respond best to practitioners who are knowledgeable and enthusiastic about their children
Ability to work as part of a team. Childcare settings are often run by small and tight-knit teams. You will need to be able to work as part of a team in order to interact with the other staff within your setting, as well as to share information, concerns and progress reports with your own teams and with other figures in the setting as and when necessary
Able to create routine. Children thrive in situations where they have established routines, so being able to set and stick to a routine within your childcare setting will be essential for their mental and physical wellbeing
Creative and playful. Finally, young children are both creative and playful in their nature. To be able to harness this and build bonds with the children in your care, you should respond in the same creative and playful manner. Children of this age learn by playing and exploring. You should be able to encourage this and channel your inner child to engage in a similarly positive way

What a Childcare Practitioner Does
Before you consider a childcare practitioner job, you need to be clear about what a childcare practitioner does on a day-to-day basis. As young children thrive in environments where they have a routine, it is likely that the structure of your days will be similar, with mealtimes, nap times and snack times being set and difficult to move. You will find that your day will involve some or all of the following activities:
Preparing and serving meals and snacks
Ensuring that the children understand basic hygiene rules, including washing their hands before they eat and using age-appropriate cutlery at mealtimes
Changing nappies and assisting with toileting of older children
Reading stories, singing songs and engaging the children in fun activities
Supporting child learning and development through play
Monitoring the progress of the children that are under your care
Creating progress reports and presenting these to both parents and the local council
Preparing children for the transition from nursery to school
Giving children the tools they need to become more independent as they progress through their nursery career
Helping the children in your care to reach their developmental targets and referring them for relevant support if they are unable to reach these milestones
As a childcare practitioner, you will also be the key person for a small group of the children under your care. This means that you will be the main bridge between the child's home and childcare setting life, and the role involves helping to make that transition as smooth as possible. You will support and encourage your key children to reach their early years milestones, build bonds with each child, and understand and engage with their unique interests and passions. The activities you create for these children should be tailored to their interests, and you should aim to build a strong relationship with them.
How Much Does a Childcare Practitioner Earn?
Your childcare practitioner salary will depend on both what level of qualification you have achieved and how long you have been working within the field. If you are working as a childcare assistant whilst you study for your practitioner diploma, for example, then you can expect to earn a UK average of £15,255 per year, whilst a qualified childcare practitioner salary will increase to an average of £18.803 per year, or £9.64 an hour.
After gaining experience and expertise you could develop your career further to pursue options within either nursery management or early years teaching. Early years teachers can achieve a salary of between £22,000 and £36,000, depending on how many years of experience they have. The salary for nursery management roles is similar, although these roles focus more on management and supervisory duties, rather than hands-on engagement with children.
Working within the childcare sector, and within early years childcare in particular, is considered a vocational career and one that individuals pursue because they love children rather than because they want to make their fortune. It is certainly true that there are more financially lucrative careers within the UK, but if you have always dreamt of working with small children and helping to mould and develop them, there is certainly no career that is more rewarding.
Qualifications Needed to Become a Childcare Practitioner
Many childcare practitioners begin their careers as an assistant under the supervision of a more experienced practitioner within a childcare setting. To undertake an assistant's role in this way, you do not need any formal qualifications, though you will need to complete certain training and legal checks in order to work with children. This includes:
Safeguarding Training. The type of safeguarding training you will need may vary from setting to setting and is often undertaken with the support of the establishment's safeguarding lead. Your employee should give you safeguarding training as part of your induction process when you are hired for a role within a childcare setting, and you should not be able to interact with children until this training is complete
Paediatric First Aid. It is a legal requirement that if you will be alone with any child within your setting at any point, then you must complete a paediatric first aid course. There must always be someone on-site with this certificate, and you are advised to secure this yourself before you begin your career working with children
Criminal Record and Disclosure Barring Service (DBS) Checks. Before you are hired to work in a childcare setting, you should undergo a full criminal record and DBS check. This shows your criminal record and whether you are barred from working with children, and your setting should request an enhanced version of this check on your behalf before you are offered employment within a childcare environment
Whilst you can begin to work at an assistant level within a nursery environment with just these qualifications, if you wish to develop and progress within your career then you will need to secure some relevant childcare practitioner qualifications. The more qualifications you have, the more advanced the role you can fulfil within a childcare setting, and the greater your earning potential will be.
To become a fully qualified childcare practitioner, or nursery nurse, you will need a level 3 early years educator qualification. Some examples of this include:
Early Years Level 3 Course
Level 3 Diploma in Childcare and Education
Level 3 Diploma in Children's Learning and Development

On-the-Job Training
On-the-job training is a vital aspect of working as a childcare practitioner, with many individuals working within the sector studying for their qualifications whilst working at an assistant level at the same time. Once you have secured the level 3 diploma you require to officially become a childcare practitioner, you could go on to work on your level 4 qualifications. Some examples of this include:
Once you have established yourself as a childcare practitioner and have experience in your field, you could choose to study towards a higher education qualification, which would give you the ability to pursue a career in early years teaching. This could involve taking either a foundation degree or a degree in an early years related subject, and many of these qualifications can be used to apply for early years initial teacher training, which would give you early years teacher status and allow you to teach Key Stage.
Professional Bodies
The early years childcare practitioner environment is one that is highly regulated, and so there are several professional bodies available offering both support and development opportunities to those working within this arena. The following bodies are all worth exploration:
The benefits of membership to the professional association for childcare and early years include access to professional development opportunities, peer support networks, and training opportunities. It is a great way to develop your career and interact with others pursuing the same professional path.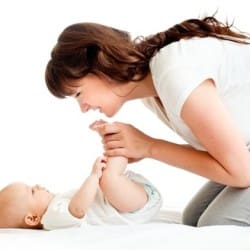 Interested in becoming a nursery practitioner?
We offer the CACHE level 3 award in childcare and education.