Online learning has exploded in popularity as it is an accessible and affordable way to acquire new skills, advance your career, or pursue your passions. Recent statistics show that there are over 100 million students worldwide enrolled in open online learning courses. Online learning can be accessed at all educational stages, from entry-level courses in simple skills to advanced degrees. The number of undergraduate students exclusively enrolled in distance education courses was 186 per cent higher in 2020 than in 2019.
A significant reason why individuals are choosing to enrol in online learning courses is for career enhancement. In today's rapidly changing job market, it is essential that ambitious employees demonstrate their skills by accessing continuous learning and professional development courses. Upskilling can improve your career development prospects, present networking opportunities on a global scale, and is one of the most cost-effective ways to learn too.
Here's everything you need to know about the benefits of online learning for career advancement:

Flexibility and Convenience
One of the main benefits of online learning, whether you are studying for career advancement or for pleasure, is that it is both flexible and convenient. It cannot be emphasised enough just how valuable it is to be able to study at your own pace, and to your own schedule when you are also trying to hold down a full-time job. This is something that conventional college and adult learning environments simply can't offer.
When you are enrolled in an online learning course, your course materials and resources can be accessed anytime, anywhere, and using various devices. This means that you can study outside of your regular working hours. You are not committed to weekly classroom settings that might not fit in with your work schedule: this is particularly important for individuals who work unusual shift patterns or who don't have regular working hours. Online learning allows you to adapt your learning experience to meet the demands of your current job role, whilst still developing your skills and growing your knowledge, ultimately bettering your career prospects. Because you can access your learning resources from any device, this also means you can study at home, at the office, or even as you are travelling to and from the workplace.
The flexibility of online learning means that you can create a structured learning schedule around your work schedule: you can even change this as your work commitments change. All that matters is that you create a schedule that focuses on daily productivity and that you set clear and achievable goals, broken into manageable chunks so that you maintain focus, see your progress, and remain motivated. Your learning schedule should be as flexible as your learning approach, so don't be disheartened if you can't stick to the schedule you have established: simply modify it as necessary.
Whatever your commitments, whether you are trying to raise a family or having caring commitments as well as working full time, online learning offers enough flexibility that you can still incorporate study into your schedule too. You can study online for career enhancement on both a full and part-time basis, meaning you can choose the learning pace that will best work for you

Diverse Course Selection
Traditional college settings are limited by the number of classrooms, tutors and teaching hours that they have available. This means that, in order to fill their classrooms, most colleges will offer popular courses that are in high demand but will not offer profession-specific or particularly unique courses. By contrast, online colleges are not limited in the same way. They can offer a course no matter how many, or few, students choose to take it. This means that online learning facilities are generally the best place to study if you're looking to develop skills in specific industries or skill sets.
If you work in an office environment, for example, and wish to climb up the corporate ladder into a management position then you may wish to take courses in the Principles of Management, a Human Resource Management diploma, or an NCFE certificate in Equality and Diversity. These are career-specific courses that will have a tangible impact on your career progression. This approach can be applied to almost all professions. If you work in childcare, for example, then you can study online, around your nursery hours, for courses such as an award in childcare and education, a TQUK Certificate in Understanding Autism, or a CACHE Certificate in understanding safeguarding.
Because online learning platforms can provide such a diverse course selection, they are able to offer both introductory and advanced courses. This means that online learners can tailor their learning both to their current ability levels and to their specific career goals.
It's also important to note that just because you are learning online doesn't mean that you have to learn independently. If you prefer the support and camaraderie of a traditional learning environment, then you can achieve this online by joining courses that offer live webinars and interactive virtual classrooms.
Cost-Effectiveness
Inflation is on the rise, the nation is in the grips of a cost-of-living crisis, and more people than ever are having to tighten their belts and watch the pennies. The good news is that online learning is an incredibly cost-effective way of learning new skills and gaining new qualifications that will help you to advance in your career. In almost all situations, online learning is more affordable than the same course in a traditional learning environment.
Online learning colleges can be more affordable than traditional learning colleges because they have fewer overheads. Online learning providers don't have to pay rent or maintenance fees on any property, and they aren't limited to physical class numbers, meaning they can have more students per course. This means the cost of running the course can be divided between more students, and therefore the tuition fees are lower.
As well as having lower tuition fees, there are other ways in which online learning can be more cost-effective. These include:
No travel expenses. Some courses are only available in certain traditional colleges, meaning that you may either need to relocate or travel extensive distances to study there. This can lead to increased related travel costs. Even if you are only travelling to your local college, the expenses involved in this can quickly add up.
No expensive resources. The cost of textbooks and other resources can be very costly in traditional learning settings. When you choose to study online, however, access to digital resources, online study materials or electronic textbooks is usually complimentary with the course. If you're taking a course in which these resources are not provided, then they are at least much more affordable than the cost of purchasing physical textbooks.
Skill Enhancement and Upgrading
Online learning is a great way to acquire new skills and knowledge. Because there are such a huge number of online learning opportunities available, it is easier than ever to find qualifications that are relevant to your field or desired career path.
Because working as an online learning teacher or tutor is not a full-time job, many online learning experts are industry experts and practitioners hoping to give something back to others within their industry. This means that those studying these courses will have the advantage of being able to learn from industry experts and peers, whilst also building relationships with them that can be massively beneficial in the long term.
The job market is rapidly evolving and there are always new innovations and new experts coming to the fore in every field. If you want to stay ahead of this trend and ensure that your skills and your position remain relevant, then it is important to upskill or reskill to stay relevant.

Networking and Collaboration Opportunities
Most people think that they need to attend physical networking events and conferences to network with their peers. But in reality, online learning platforms also provide a great networking opportunity. If you wish to study for a career-specific qualification, then the people on that course are likely to either already be working in your sector or preparing to work in your sector. You will be given the opportunity to meet and collaborate with learners from diverse backgrounds, and to add those people to your contact list.
As well as meeting and networking with other students, you can also connect with like-minded professionals, experts, and mentors in virtual communities or discussion forums. There are many benefits of this. These include the opportunity to strengthen business connections, get a fresh and unique perspective on your chosen career, promote yourself and ultimately enhance your career, and to access relevant career information.
Spending time with the experts and mentors on your chosen course is a great way to get career advice and support. This time can also be spent building your confidence in your chosen career path and, outside of the workspace, you can also use networking in your course as an opportunity to develop long-lasting personal relationships.
Many people mistakenly believe that studying online means that they will be studying in a solitary environment and that they won't have the opportunity to meet or network with their coursemates. But online group projects and interactive activities facilitate teamwork and peer learning in the online learning arena, enhancing their value to those who are learning specifically for the purpose of career enhancement.

Recognised Certifications and Credentials
More than 33.8%, or 16.4 million people, in the UK have a degree or an equivalent degree-level qualification. With so many people having advanced-level qualifications in the UK, it isn't enough to make you stand out from the crowd in certain industries. For this reason, if you want to advance in today's job market, you may need to secure the credibility and recognition of online certifications.
Some of the best and most reputable online learning platforms and institutions that you should consider if you're looking to advance your career with recognised certifications include:
An online education platform with over 82 million users. This platform is known for working with some of the world's best universities and businesses.
Online Learning College. A modern and innovative online learning provider specialising in a range of home study courses for students in the UK and overseas.
The Open University. A hybrid learning option, and one of the largest higher education providers in the UK.
One of the most popular online course marketplaces on the web, featuring more than 213,000 online video courses.
If you want to get a new job, particularly if that job is in a new sector, then it is essential that your CV stands out from the crowd. You need to show your commitment and dedication to your chosen profession, and demonstrating career-specific skills and credentials on your resume and professional profile is a great way to do this. The more career-specific online learning courses you have taken, the more you are demonstrating your commitment to continuous learning.

Conclusion
Continuous professional development is essential for career enhancement, particularly if you are seeking to change your career or progress up the ladder in your chosen profession. Whilst taking new qualifications and certifications can be time-consuming and expensive, the cheapest and most convenient way to do so is via online learning. Learning in an online learning environment is cheaper than learning in a traditional brick-and-mortar learning environment. It will also provide the opportunity to learn from, build relationships with, and network with your peers.
In a dynamic workplace, it is not enough to simply be good at your job. You also need to demonstrate your commitment to your career and to keep ahead of career trends and innovations. And online learning is the best way to do this.
Why not explore the online learning opportunities that are available to you and take advantage of all the benefits of online learning for career enhancement? The benefits of this are numerous and the wide range of online learning providers available means that finding the right course for you should be simple and easy.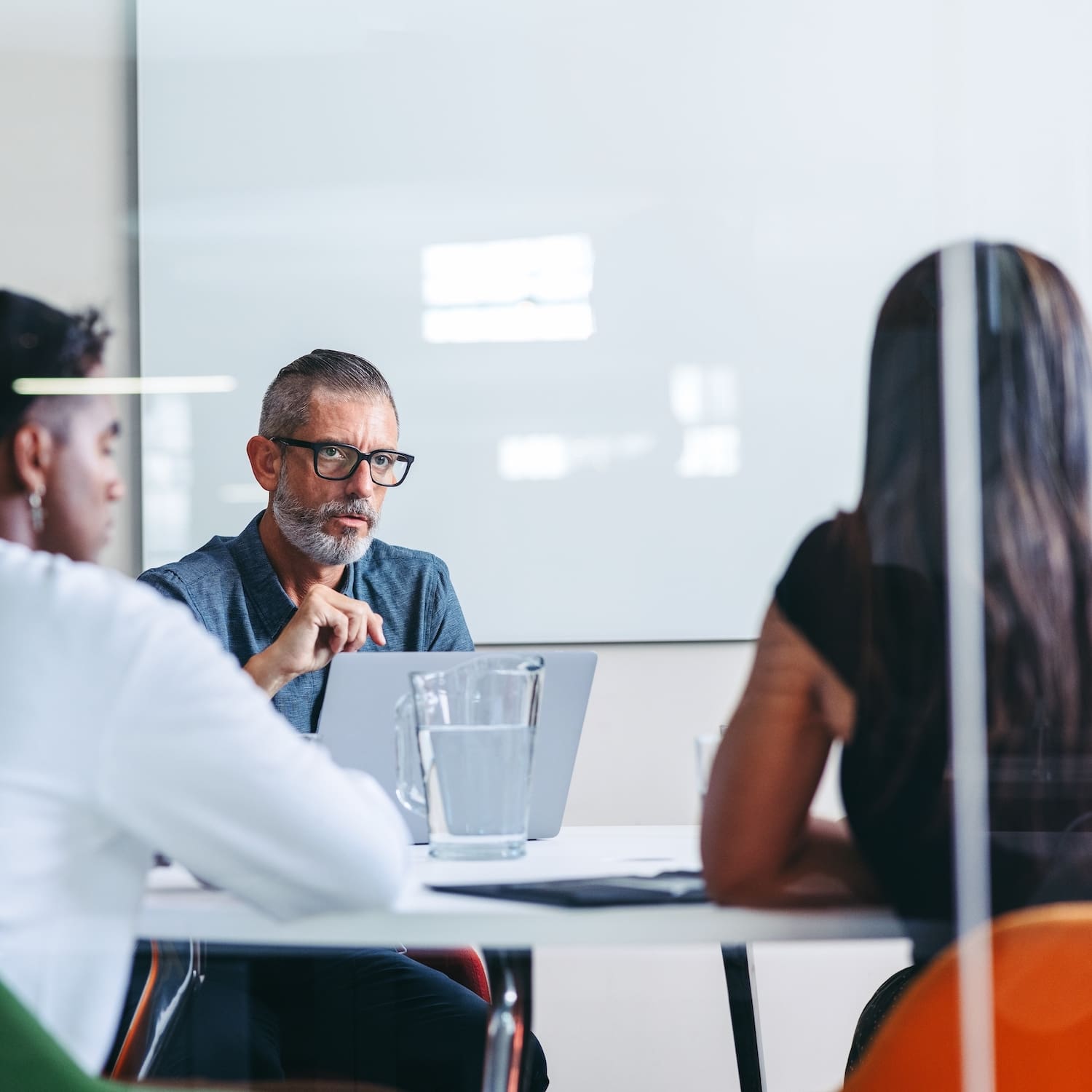 Interested in a business qualification?
We offer the NCFE Level 3 Certificate in Principles of Management.