With so many good detective and crime dramas on TV, it's easy to see why 'how to become a detective' is such a popular search term right now. But the reality of being a detective involves so much more than late-night stakes outs, high profile cases, and chasing after bad guys. That doesn't mean that becoming a detective isn't an exciting, challenging, and valuable job. In fact, for the right person, it can be an incredibly rewarding career path. As a detective, you will adopt a hands-on role in investigating serious crimes and will support your colleagues within a multidisciplinary team. You will work in a fast-paced and constantly changing environment, safe in the knowledge that what you do will help to make the world a better and safer place.
From the day-to-day routine of detective jobs to understanding what your detective salary might be, here's everything you need to know about how to become a detective:
What is a Detective
Detectives are police officers who specialise in investigation. They are usually plain-clothed policemen, meaning they don't wear the same immediately recognisable uniform as their uniformed peers.  Detectives generally focus on serious crimes rather than on a full spectrum of criminal activity. These might include crimes such as murder, manslaughter, rape, drug crime, domestic violence and fraud, but are not limited to these arenas. As a Detective, you will work within the Criminal Investigation Department (CID) and you may also work within a specific department as you specialise in one subset of policing. Becoming a detective is an incredibly popular pathway into policing.
Within the UK Police Force, there are three different ranks of detectives: Detective Constable, Detective Sergeant and Detective Inspector. In total, there are 135,301 police officers working within the UK right now. Detectives work alongside their uniformed colleagues, usually at the same pay and rank: the detective title is not an independent rank or position, but rather a marker of a specific skillset within the policing environment.
As a detective, you can expect your working hours to be incredibly varied. On days when you are attending inquests and court hearings as part of a case you may work a traditional 9-5, whilst at other times you will be working shift work that may also include working during evenings and weekends. Whilst many careers are suitable for home working, this is not the case for the role of a detective. This is because the role is such a hands-on position that involves attending crime scenes, visiting with peers in their working environments (such as forensic departments), interviewing suspects and victims, and working with your peers in the office.

Personal Qualities of a Detective
If you're interested in joining the police force and feel that the role of detective might be the right position for you then, in order to be successful in your chosen career, you will need to possess some of the following personal qualities:
Detectives often spend time working alone or in small teams, so you'll need to enjoy your own company and feel confident in working independently. You should be able to take your own initiative and make decisions without the support of other people
You'll need excellent communication skills, so that you can interact with victims, suspects, members of the public and your peers. You should treat everyone you interact with respect, communicating with them in an open way so that you can be clear that they understand what you are sharing with them
An open and honest nature. You cannot be a police officer, or a detective if you are not fully committed to the letter of the law, and to enforcing the values held by the UK police force and judiciary system
Keen observational skills. You should notice the small details that others might miss
A good problem solver. Your problem-solving skills will give you a logical approach to your cases, and help you to follow leads into unexpected places
A strong level of emotional stability, enabling you to deal with even the most harrowing of cases objectively, and without taking any trauma home with you at the end of your shift
The ability to keep a cool head in times of crisis, make decisions quickly, and keep stressful situations under control
The ability to work well with others. You will often work as part of a multidisciplinary tea, so you will need to be able to communicate and work well with a blend of different personality types, often in challenging circumstances
Strong leadership skills and the ability to engage with and inspire those detectives working under you, motivating them when times get tough
A good level of physical fitness is required, and police detectives are also required to pass a standard eyesight test
What a Detective Does
The role of the detective will vary slightly from case-to-case, but you can expect all of the following roles and responsibilities to form part of your everyday working life:
Conduct your own investigations, by gathering, verifying and assessing any relevant and available information. You may work closely with other team members at this stage, reading their reports and understanding the information they have gathered before an investigation was transferred to you
Visiting crime scenes and gathering evidence and witness statements
You'll take available resources and priorities into account before deciding what your next investigation actions will be
You'll secure the correct warrants, petitioning the courts and contacting the relevant legal authorities where necessary, to arrest and apprehend suspects
You'll conduct interviews with those suspects to gather additional information which may support your case. You'll be responsible for recording and retaining any evidence that is gathered in these interviews, and ensuring it is recorded in such a way that it is admissible to court
You'll gather information and evidence from a wide range of sources and ensure that any interviews, physical evidence or witness statements are recorded meticulously and stored correctly so that they are admissible in court
You'll provide support to victims and witnesses as part of your investigation, and you'll work as part of a multidisciplinary team to complete victim risk assessments and, where necessary, refer them to other parties for additional support
Preparing a strong audit paper trail will be an integral part of your role, which means you'll need strong written communication skills to record every element of your day-to-day role
You'll liaise with external agencies as part of a multidisciplinary team to support both victims and suspects. These team members could include court staff, social workers, school and other education bodies, and members of your own policing team
When making key decisions (such as whether to proceed to prosecution) you'll work closely and communicate clearly with other members of your wider team
You'll ensure you remain up to date with any legislative or procedural changes, ensuring that you always comprehend the laws you uphold to their fullest extent

How Much Does a Detective Earn?
Police detectives achieve the same salaries as police officers, with the main factor determining your annual salary being the rank you achieve, detective constables will earn less than detective sergeants and detective inspectors. Each devolved government also sets their own standard policing salaries, so you can expect to earn slightly different figures depending on whether you are working within a police department in England, Ireland, Scotland or Wales.
As a newly qualified constable in England, you can expect to earn around £23,123 per annum. The longer you stay in your position, the greater your salary will be, with the most experienced detective constables in the UK earning a salary of as much as £38,382
As you move through the ranks, you may be promoted to detective sergeant. At this level you can expect to achieve a salary of between £39,693 and £43,134, depending on your level of experience and number of years of service
From this position, you could become promoted to detective inspector with a salary range of between £49,176 and £55,512 or detective chief inspector with a salary range of between £54,432 and £56,670. Some detectives could then move on to become a superintendent with a salary of between £64,478 to £77340, or a chief superintendent with a salary range of between £81,156 to £85,614. The highest rank you could achieve is assistant chief constables to chief constables who receive a salary of between £98,538 and £111,249, depending on the police force
If you work in Scotland, then the CID starting salary for detective constables is £28,392 and this figure will increase on an annual basis. If you remain in a detective constable position for ten years, then you can earn up to £40,877. The starting salary for detective sergeants in Scotland is £40,878 and for chief superintendents is £86,433
If you work as a police detective in London, then you will be entitled to London weighting. This could boost your salary by up to £6,735 per annum
No matter what your rank, detectives within the police force also benefit from non-monetary benefits such as paid sick leave, paid annual leave, a generous pension scheme, part-time options and childcare schemes, flexible working schedules, and occupational health support
Qualifications Needed for a Detective
In most cases, in order to become a detective constable, you must work for two years as a uniformed constable. However, some police forces, including the Metropolitan police, will allow you to join the force into a trainee detective role without having to spend any time as a uniformed officer first.
The minimum requirements to become a police constable in the UK are:
That you must be aged 18 or over
That you must be either a British Citizen or have indefinite leave to remain in the UK and have lived in the UK for at least three years
Not have any criminal convictions or debt issues
Not have any offensive tattoos
Hold a full driving licence
Pass the required medical, fitness and eyesight tests
Have completed A-level qualifications, have served as a police community support officer (PSCO) for 18 months, or have served as a special constable for 24 months
Providing you meet these minimum requirements for entry to your chosen police force, you must then choose from one of the following three routes to entry to the police force:
Degree Holder Entry. If you already hold an undergraduate degree, regardless of the subject that degree is in, you can follow a work-based programme to enter the police force. Whilst much of your training will be work-based, this will also be supported by off-the-job learning. By following this programme for two years, you will be a qualified police officer and secure a Graduate Diploma in Professional Policing Practice
Police Constable Degree Apprenticeship (PCDA). This is a route to becoming a qualified police officer that will see you undertake a three-year degree apprenticeship. You'll learn and earn a salary at the same time with this programme and when you've finished your probation period you'll have a BSc in Professional Policing Practice
Pre-Join Degree. Alternatively, rather than learn on the job you could attend the three year BSC Professional Policing Practice course. Once you have achieved this qualification, you can then apply to your chosen force and your period of on-the-job training will be shorter. The benefits of this route are that it is shorter, but you would also have to fund your degree yourself
Regardless of the route that you take, you will hold a degree level qualification in professional policing once you have completed your training, and this is a transferable skill that you can use for any future career that you choose. You will then need to serve as a uniformed officer for two years before you can request a transfer to a detective role.
If you already have an undergraduate degree then it is possible to apply directly to the Detective Career Pathway within some forces (including the Metropolitan police). You need to hold a minimum level 6 qualification (BA/BSc Hons) degree in any discipline or be an undergraduate student working towards one. This is in recognition of the level at which detectives are typically expected to operate in terms of their decision making and complexity of their work.   You will then work as a trainee detective on a probationary basis for a period of two years as well as being required to complete and pass the National Investigators Exam, advanced detective training course, and continue to work towards becoming a substantive detective constable. There is a much longer training period to become a detective constable than a uniformed constable, but there are also many benefits of choosing this career path.
On the Job Training
It would be impossible to become a police detective without completing some on-the-job training. Even if you have already secured your Graduate Diploma in Professional Policing Practice or BSc in Professional Policing Practice, you will need to continue training to pass your detective exams and complete your trainee period. You will need to sit the National Investigators exam, an advanced detective training course, and you will also need to continue your professional training throughout the course of your career. Regular continued professional development will be required to help you to face the constant challenges of modern policing and ensure that your skills are regularly refreshed and as up to date as possible.
Professional Bodies
All police officers, including police detectives, are members of the Association of Police and Crime Commissioners (APCC). Membership to this professional organisation can gain support and advice whenever they need it, as well as helping to improve the public face of policing. This is an organisation that is operated by the Home Office, and you cannot work as a police officer without its membership.
You may also wish to consider joining the College of Policing, which is a professional body for everyone involved in policing in the UK, including police detectives. The College of Policing is operationally independent from the Home Office, meaning that membership to this organisation is optional. But membership to the College of Policing could provide you with personal and professional support, career and learning benefits, and access to knowledge and best practice to help you become a better police detective.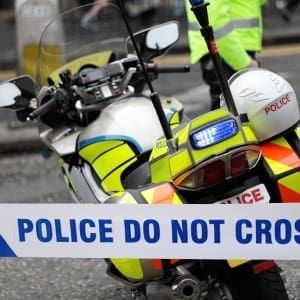 Interested in detective work?
We offer a Criminology course that includes full tutor support